Bureau Veritas Training Seminar Discounts
STI/SPFA members have access to a 10% discount on Bureau Veritas pressure vessel training seminars. To take advantage of this discount, enter the code STI10 at checkout.
Thank you to Affiliate member Bureau Veritas for providing this member benefit!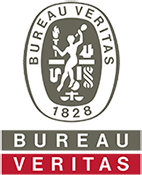 Rolled Alloys, Inc.
Rolled Alloys is the global leader in value added processing of specialty alloys. Our inventory includes stainless, duplex, titanium and superalloys in plate, sheet, bar, pipe and fittings, and welding materials. Eight locations in the US.
www.rolledalloys.com
"STI/SPFA membership has been the single most important factor in the success of our company."
Bob Nemeth
Stanwade Metal Products, Inc.