Bureau Veritas Training Seminar Discounts
STI/SPFA members have access to a 10% discount on Bureau Veritas pressure vessel training seminars. To take advantage of this discount, enter the code STI10 at checkout.
Thank you to Affiliate member Bureau Veritas for providing this member benefit!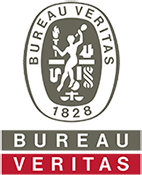 Phoenix Forging Company
Phoenix Forging Company, a member of the Phoenix Forge Group, is a proud domestic manufacturer of steel tank and cylinder fittings based in Catasauqua, PA. Phoenix Forge was founded in 1882.
www.phoenixforge.com
"STI/SPFA membership has been the single most important factor in the success of our company."
Bob Nemeth
Stanwade Metal Products, Inc.