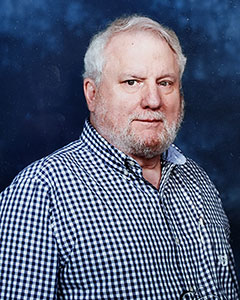 John Grocki has been involved in the development, application and fabrication of corrosion and heat resisting stainless steels and nickel alloys for 50 years.
He holds a Bachelor of Science in Material Science and Engineering from Cornell University. John has worked with metals industry leaders such as Haynes International, VDM Technologies, Uddeholm Steel and Howmet Corporation, in various technical, sales, marketing and management positions.
John has been consulting as Advantage Resources Consulting for 22 years. ARC provides technical/marketing support services for the development of applications for Stainless Steels within several industries in North America for companies such as Nickel Institute, ArcelorMittal Industeel, AECOM and Black & Veatch.
John is an active member of the American Petroleum Institute (developed Annex X for API 650,620 and 653 and supported work on Annex S and Annex SC for same), American Water Works Association (working on stainless piping and tank standards), American Society for Metals, National Association of Corrosion Engineers, American Society for Testing and Materials, American Society for Mechanical Engineers, American Welding Society, and the Technical Association for the Pulp and Paper Industry.