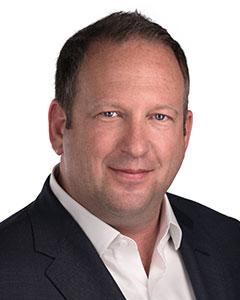 Brian Aumueller is a Managing Director with alliantgroup, the nation's premier provider of specialty tax services. As a national practice leader with alliantgroup's software, manufacturing, architecture and engineering, and integrator practices, Brian has worked with hundreds of small to mid-sized businesses in the area of Research & Development Tax Credits.
Over the last 12 months alone, Brian and his team have delivered over $100 million in tax credits to clients. Based out of alliantgroup's New York City office, Brian has more than 20 years of experience providing management consulting services to hundreds of companies – from Fortune 500 to small and mid-sized businesses.
Previously, he was COO at a regional consulting firm – responsible for the strategic direction of the firm and creating business strategies for its clients. He focused on client engagements that strengthened the firm's commitment to client service and growth through regular industry-wide benchmarking, and quantitative and qualitative analysis.
Recent Successes
Helped the architecture and engineering industries claim more than $14 million in credits
Helped the maufacturing industry claim more than $29.5 million in credits
Helped the software industry claim more than $21.5 million in credits
Publications
Time
Staffing Industry Analysts
Gantthead
N.E.H.R.A.
Suite 101