2022 STI/SPFA Golf Tournament Winners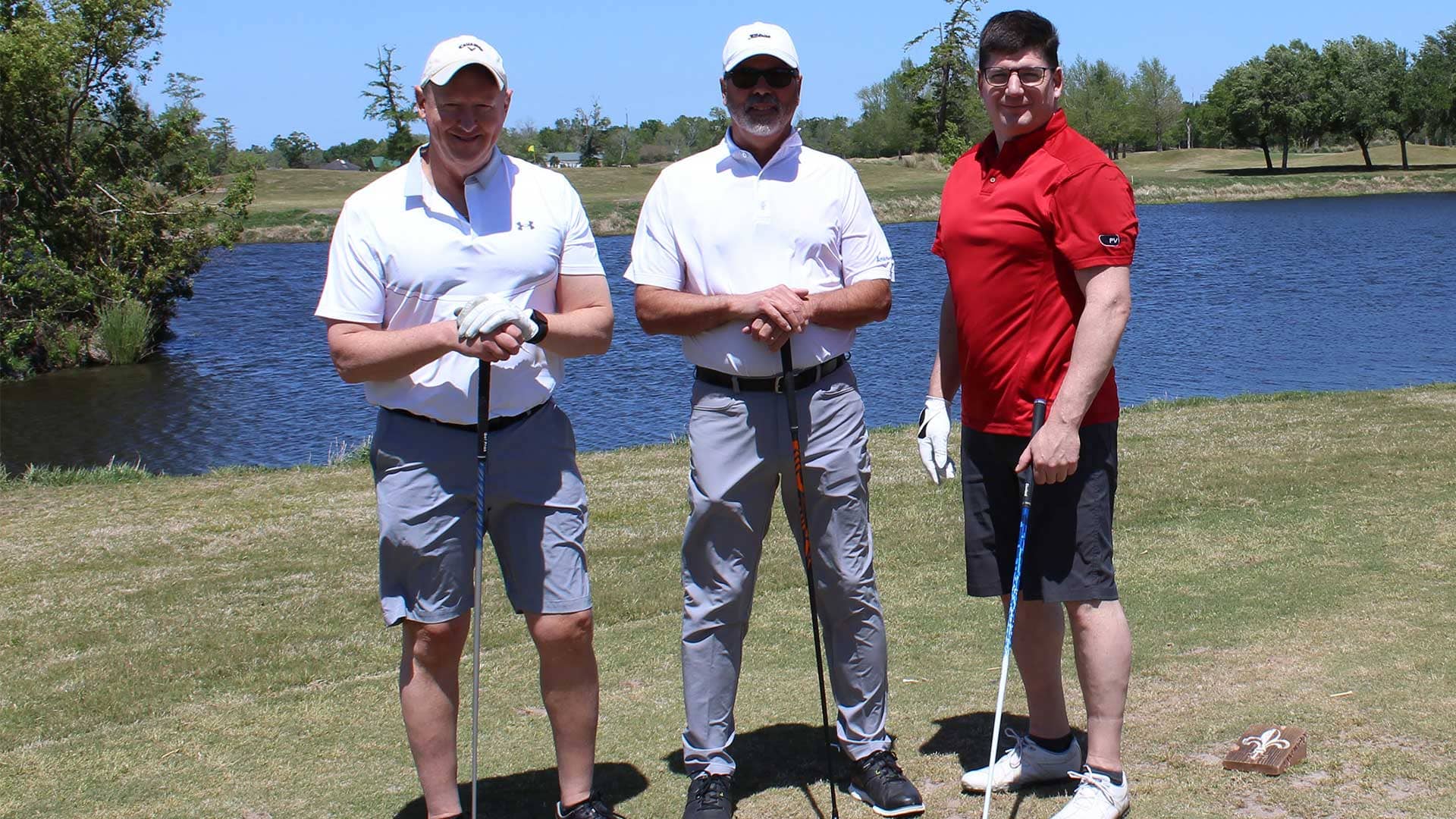 From left to right: Steve Meeker, Randy Frick, Steve Munn
The 2022 STI/SPFA Golf Tournament took place at Lakewood Golf Club in New Orleans on Sunday, April 10, 2022, with sunshine skies and a fairly strong wind to keep the competition a bit more challenging.
The tournament results showed a tie for first and resulted in a putt-off during the Monday evening awards dinner. Prizes, sponsored by affiliate member Marsh McLennan Agency, were presented to the first place, second place, and last place team. Prizes were also awarded to the Longest Drive and Closest to the Pin.
We're pleased to announce the winners of the 2022 STI/SPFA Annual Meeting Golf Tournament:
First Place Team
Randy Frick – Ameriforge
Steve Meeker – Hamilton Tanks LLC
Steve Munn – Pressure Vessel Engineering
Second Place Team
John Kerr – Marsh McLennan Agency
Matt Kohnke – Newberry Tanks & Equipment, LLC
Ryan Land – HSC Industrial Coatings
Gary Yambor – Phoenix Forging Co. Inc.
Longest Drive
Matt Jeffries – Cal Valley Equipment, LLC
Closest to the Pin
Ashley Boyd – Samuel, Son & Co.
Phoenix Forging Company
Phoenix Forging Company, a member of the Phoenix Forge Group, is a proud domestic manufacturer of steel tank and cylinder fittings based in Catasauqua, PA. Phoenix Forge was founded in 1882.
www.phoenixforge.com
"Networking at STI/SPFA meetings has given us new ideas to manufacture our products more efficiently."
Sonny Underwood
Mid-South Steel Products, Inc.