NAM releases goals for manufacturing resurgence
Manufacturing is in the spotlight as policymakers continue to realize our significant role in driving economic growth. Today, the NAM is releasing our priorities in a document called A Growth Agenda: Four Goals for a Manufacturing Resurgence in America. This policy blueprint has bipartisan appeal and features four central aspirations upon which we all can agree:
1. The United States will be the best place in the world to manufacture and attract foreign direct investment.
2. Manufacturers in the United States will be the world's leading innovators.
3. The United States will expand access to global markets to enable manufacturers to reach the 95 percent of consumers who live outside our borders.
4. Manufacturers in the United States will have access to the workforce that the 21st-century economy demands.
This plan builds on the success of our Manufacturing Renaissance goals released in 2011. If these policies are enacted as we have proposed, we will unleash our economic potential and manufacturing's outsized multiplier effect will be realized. I hope you will use this document in your efforts to advance our manufacturing agenda as well. Manufacturing made the United States strong, and it will make us even stronger if we speak with a united voice. 
Best,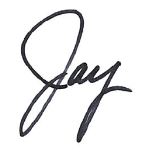 Jay Timmons
President and CEO
Click here to see what is new at nam.org

To unsubscribe from future NAM emails, click here.
Phoenix Forging Company
Phoenix Forging Company, a member of the Phoenix Forge Group, is a proud domestic manufacturer of steel tank and cylinder fittings based in Catasauqua, PA. Phoenix Forge was founded in 1882.
www.phoenixforge.com
"Networking at STI/SPFA meetings has given us new ideas to manufacture our products more efficiently."
Sonny Underwood
Mid-South Steel Products, Inc.