Speaker: Tex Enoch, Induron Coatings
In this module of the Steel Water Storage Tank series, regulations, standards and specifications of tank coatings are addressed. Viewer will learn what various coating systems do (including AWWA D102 Standard). The speaker will also go over the preparation, painting, as well as overcoating and maintaining these coatings.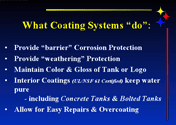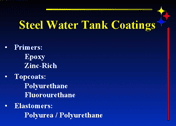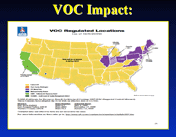 Part One Details:
Cost: $30
Access: 7 Days
Minutes: 23:40
If you are interested in receiving .5 PDH (Professional Development Hours) for this course, please email Cindy Born at cborn@steeltank.com.