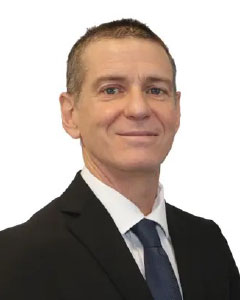 Dr. McLean is a Senior Manager with Exponent's Biomechanics practice specializing in occupational, sports and recreational injuries, exercise equipment, virtual clinical trials, and real-world data driven insights with extensive experience in the wearable technology industry related to development, quality, accuracy and compliance.
His strengths in this area lie specifically in the ability to interpret and distil the often large and unique data sets derived from these technologies into easily understood baseline metrics that successfully characterize and can be used to improve key performance outcomes.
Prior to joining Exponent, Dr. McLean was the Director of Human Innovation Research at Fitbit, where he derived and lead a number of key research initiatives focusing on characterization and improvement of wearable product accuracies and performance on a global scale.