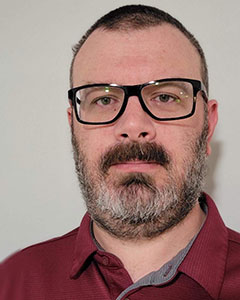 Paul Shanks is the Technical Consultant for OneCIS Insurance Company, a Bureau Veritas company.
Paul is a degreed engineer that cut his pressure vessel design teeth within the pharmaceutical industry and sterile filter dryers, after a brief stint designing heat exchangers Paul worked to support the British Navy's Nuclear Submarine program designing components and developing facility capability.
Paul has worked as a manufacturing engineer developing and shearing best practice on the cutting edge of welding and vessel fabrication technology.
As a technical consultant of BV OneCIS Paul's duties are to answer client, and inspector questions by taking deep dives into the ASME, BPVC, and the NBIC which necessitates attending the meetings where the rules are written so as to understand the intent and influence those rules so that they are workable for all in the industry.