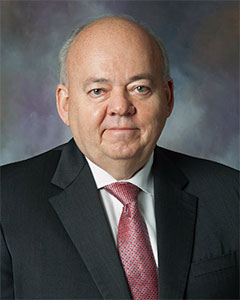 Michael D. Oesterle is a managing member of King & Ballow and is a partner in the Labor Law Section. He received his undergraduate degree at the University of Wisconsin at Milwaukee, where he graduated magna cum laude, and his law degree from the University of Wisconsin at Madison, where he graduated cum laude. He has been recognized in the Employment Law-Management area in The Best Lawyers in America magazine. He was also selected as one of the top lawyers by SuperLawyers Mid-South magazine. For each of the past 16 years including 2021, he has been awarded the Martindale-Hubbell peer review rating of "AV Preeminent," which is the highest level of professional excellence.
Michael represents clients in construction, steel processing, trucking, broadcasting, newspaper and printing. His practice focuses on all areas of labor and employment law, including labor organizing, labor negotiations, occupational safety and health consultation and associated litigation. He has conducted seminars and in-house training for clients throughout the country.
King & Ballow is one of the nation's preeminent law firms, providing comprehensive legal services in a variety of practice areas to individuals and companies in all 50 states and around the globe. King & Ballow's attorneys work with clients to implement proactive measures and set the groundwork to prevent disputes before litigation becomes necessary. The firm believes time spent on training and preventative counseling is more productive for their clients than time spent in court.