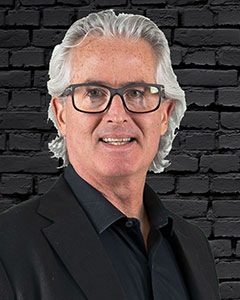 Mark Travis helps business leaders see beyond technology to accelerate profitable growth.
He has a broad and diverse personal and professional background which includes software development and engineering, product management, marketing, and organizational change management for Fortune 500 as well as Inc 5000 companies.
A senior leadership/board advisor, researcher, executive educator, and author, Mark Travis is internationally recognized as an expert on strategic factors that result in profitable growth, sustained innovation, and lasting change.
Mark has helped organizations create tens of millions of dollars of value and build products that thrill their clients. He has worked with organizations including the Fortune 10, to being on the founding leadership team of several startups. He has a unique passion for business that is grounded in 30 years of continuous learning.
Mark has worked with several international teams and has traveled extensively around the globe. He is an avid veteran private pilot and aircraft owner with over 1000 hours flown extensively throughout the United States and the Bahamas.
He has a BS from the University of Maryland and an MBA from Emory University. He writes extensively and speaks about organizational performance, strategy, and new technologies.