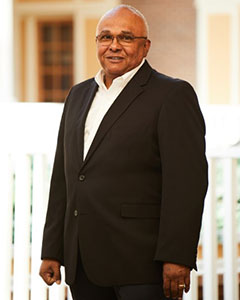 Anthony Grigsby, is an Engineering Sales Manager: Water Waste/Water, located in the Gulf Coast for The Carboline Company.
Anthony has 12 years with Carboline focused on the Water/Waste Market and a total of 35 years in the protective coatings industry. He is a member of SSPC, NACE, AWWA, and SWPMTAC. In regards to NACE, he holds the NACE 3 Certified Coatings Inspector designation.
Anthony works with municipalities and engineers focused on the Water Wastewater Market throughout the Gulf, with a major focus in Texas, Oklahoma and Arkansas.
As an Engineering Sales Manager he coordinates all aspects of the coating process with reviewing and updating specifications with Carboline products, as well as making product recommendations when requested.